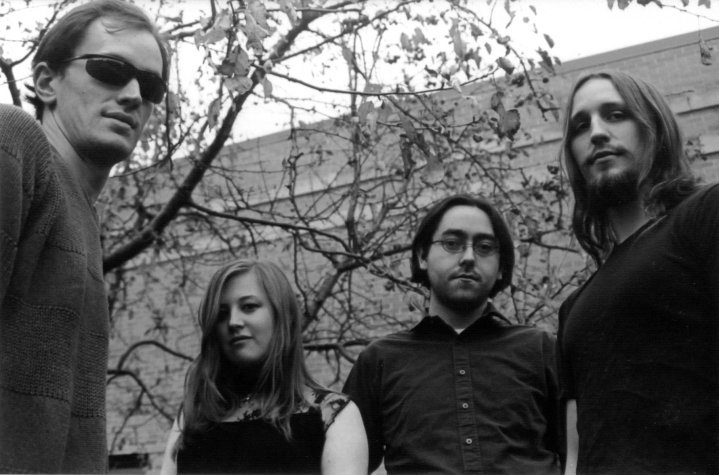 A.J. Hanson - Guitars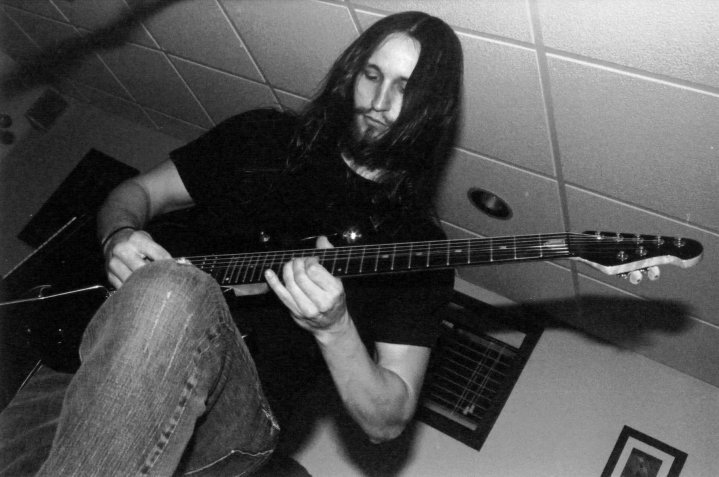 I received my first guitar in kindergarten but my hands were just too small, so I set the guitar aside. However, I always had this connection to the instrument and when I turned 12, I saw Eric Clapton, got a Fender Strat the next week, and immediately started taking lessons. From the beginning of my musical career I had taken lessons from degree holding guitarists. After two years of blues and rock lessons I made the switch to classical lessons.
As I approached the end of high school there was no doubt in my mind that I would study music. I auditioned at Carthage College in Kenosha, and received the top music scholarship to study Classical Guitar Performance and Jazz Studies with David Ness. From there my musical tastes and understanding broadened exponentially.
Only 3 months after graduation I felt the need to get in touch with my electric guitar roots and decided to take a week of Masters classes from Berklee College of Music. I received a scholarship for my audition and was placed in advanced contemporary rock and jazz harmony classes under the tutelage of Jon Finn and John Stowell respectively.
Following my short but incredibly exciting and inspiring time at Berklee, I came out with a new focus and a better idea of my own voice in music. With all the knowledge I had gained and styles I incorporated in my playing I wanted to start a Progressive Rock band. We are currently in the studio recording our first release.
My musical influences that I both play and teach include styles ranging from Rock, Blues, Jazz, Classical, Fusion, Progressive Rock, Metal, Flamenco, Folk, Country, and Pop.
My guitar influences include Jimmy Page, John Petrucci, Eric Clapton, David Gilmour, Steve Morse, Alex Lifeson, Al Di Meola, Steve Howe, Steve Hackett, Tosin Abasi, Guthrie Govan, MUSE, The Moody Blues, The Beatles, Opeth, B.B. King, Buddy Guy, Joe Pass, Wes Montgomery, Freddie Green, George Benson, John Scofield, Django Reinhardt, Paco De Lucia, Julian Bream, Christopher Parkening, John Williams, Fransisco Tarrega, and Andres Segovia.
I am also influnced by other musicians and composers as well, such as, Dave Brubeck, Miles, Davis, Sonny Rollins, Duke Ellington, Count Basie, Bob Dylan, Cat Stevens, Freddie Mercury, Frank Zappa, Peter Gabriel, Franz Schubert, Claude DeBussy, and of course Bach, Mozart and Beethoven.
---
Nick Noel - Bass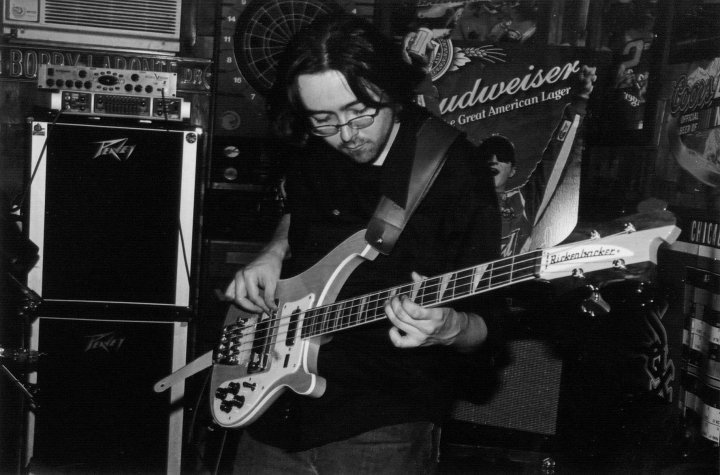 Though I play other instruments, I consider myself a bassist first and foremost. I've been playing electric bass since the age of 15. I cofounded fellow IL band Turning Point (now Days Taken) and played with them for about two years when I was 17/18. In 2004, I attended undergraduate studies at Lake Forest College, taking a minor in music and a major in Computer Science. During that time I was fortunate to study acoustic (upright) bass with Chicago bassist Jim Cox, do some composing, and teach lessons. I'm also hold a Master's degree in Computer Science from DePaul University.
Due to my background as a technologist, I am the band's de facto sound engineer and web developer, and I helped design the studio in which we have recorded our forthcoming album.
I occasionally contribute lyrics to our songs alongside the bass lines.
Influences: Geddy Lee, Geezer Butler, Jack Bruce, Cliff Burton, Paul McCartney, Jaco Pastorius. RUSH, Metallica, The Beatles, Black Sabbath, King's X, Boston, Warren Zevon, Bob Dylan, Bill Evans, Yes, Steely Dan.
---
Alexis Finato - Voice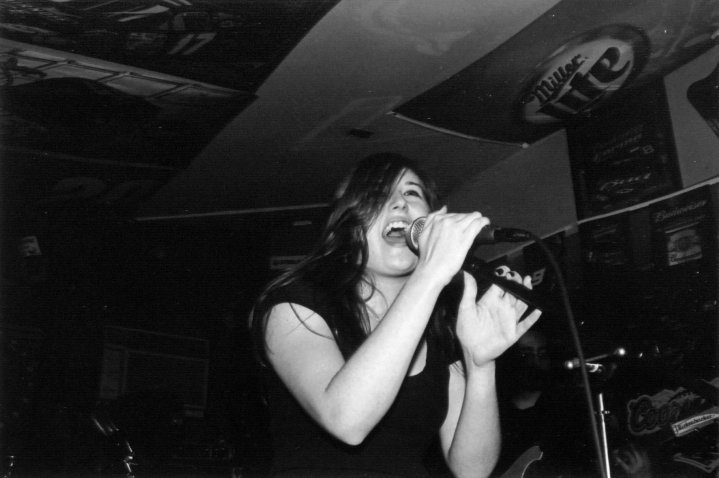 Bio Coming Soon!
---
Alex Fritzel - Keyboards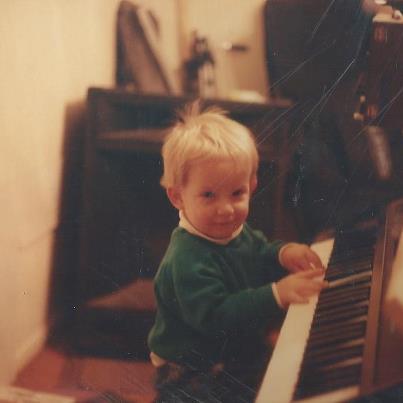 I started playing at a young age, as you may have noticed. During Middle School, I taught myself how to play The Entertainer, and was introduced to blues piano by my father.
I listened to Progressive Rock in High School, and then shifted to Blues/Jazz/Funk music in College.
Favorite Artists: Steely Dan, Joey DeFrancesco, Tal Wilkenfeld, Queen, Yes, Porcupine Tree, Stevie Wonder, Dixie Dregs, Billy Cobham, Ray Charles, Chick Corea, Emerson Lake & Palmer
---
Kyle Spoden - Drums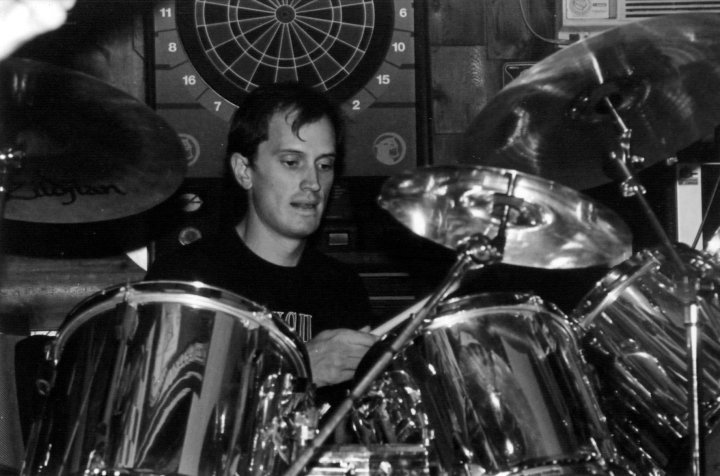 Since I can remember, I have always had a particular interest in drums and percussion. I can remember being in elementary school and noticing drums in the music room and how cool the looked and even how they sounded!
I didn't really experience playing the drums until I was in junior high school. It was there that I joined the school band, playing everything from snare drum, to typani, to glockenspiel. It was at this time that I began taking private drum instruction with Jeff Kissel. When I was maybe 14, I received my first drum set for Christmas, with Jeff later teaching me on that. Through Jeff, I learned everything that was mandatory of a well rounded drummer. He taught me various styles of music which to this day I am very happy for. I took lessons through Jeff until I was 20 years old.
In high school I continued in the band, being in both concert and marching band. After years of study and jamming on my drums, I joined my first rock band, Crimson Dawn with two of my friends, Jeff and Pat. After we graduated high school, Pat went away to school, with Jeff and I staying closer to home for college. Jeff and I would form another band that was short lived. Following the band with Jeff, I tried out other bands until in 2009, I met A.J. Hanson and later Nick Noel, the rest being history…
I am influenced by several musical styles, metal, rock, jazz, hip-hop, funk, soul, r&b, latin, etc. Some of my favorite bands/musicians include: Dream Theater, Rush, Led Zeppelin, King's X, The Beatles, Van Halen, Threshold, Queensryche, Fates Warning, Yes, ELP, Genesis, Frank Zappa, Metallica, Anthrax, Judas Priest, Iron Maiden, Kiss, Jellyfish, Tower of Power, James Brown, The Meters, The Roots, Public Enemy, A Tribe Called Quest, Sly and Family Stone, Return to Forever, Dixie Dregs, Steve Vai, etc.
Some of my favorite drummers are: Mike Portnoy, Mike Mangini, Neil Peart, Charlie Benante, Lars Ulrich, Carl Palmer, John Bonham, Ringo Starr, Bill Bruford, Terry Bozzio, Tony Williams, Dennis Chambers, Vinnie Colaiuta, Steve Smith, Dave Weckl, Lenny White, Billy Cobham, Greg Errico, David Garibaldi, Questlove, Ziggy Modeliste, Clyde Stubblefield, Jabo Starks, etc.